Distill the one thing needed to propel a movie down to the absolute bare essentials what will draw people into them will always be great characters. Whether it is because they are compelling, relatable, charismatic, harrowing or all of the above, unless you have the roles and the performances to bring those characters to life you will not find an audience for your work. A director can have a one-of-a-kind unique vision and style, but in the end if he/she cannot manage performances from his/her cast then it is all for not. There is no way around it. Interesting-empathetic characters will make your story work, 100% of the time, no fail.
In that spirit I have drawn up a list of the 12 filmmakers who have constantly shown their ability to create performances that have resonated throughout the early 2000′s. If I were to do a straight best director's list for the 21st century, it would more than likely line up entry to entry, save a few additions. My criteria for this list was to only include a director's filmography in this century, regardless of previous works before the turn-of-the-century (i.e Martin Scorsese, Steven Spielberg and Michael Mann, even though they turned in some great works this century). There also must be a stand-out performance in their Filmography that is an acting showcase. It isn't good enough that their work is of constantly good quality, there needs to be a at least one highlight performance helmed by the filmmaker (i.e Wes Anderson, David Fincher, Ang Lee, and Chan Wook Park).
Let's start this list with our first independent film icon, as there will be several on the list.
12. Richard Linklater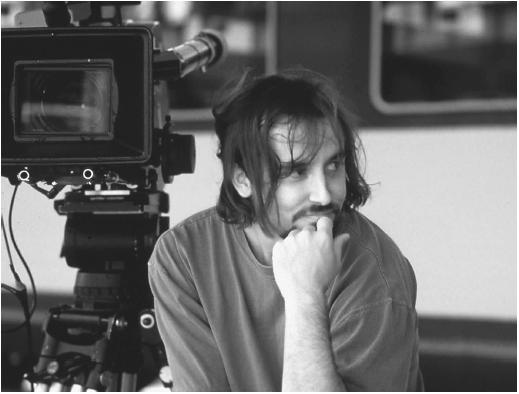 Directed Memorable Performances In: Tape (2001), Waking Life (2001), A Scanner Darkly (2006) and Bernie (2011)
Best of the Best: Ethan Hawke and Julie Delpy in Before Sunset (2004) and Before Midnight (2013)
The quint-essential American 'Slacker' got his start in the 90′s with generational defining works such as Dazed and Confused  and Slacker, but it was in 1995 that defined his trademark naturalist performance style. Ethan Hawke and Julie Delpy play Jesse and Celine a star-crossed couple who meet by chance on a train heading to Vienne. What follows is essentially a 100min free flowing conversation about… everything between two engaging minds. Experimental, character driven and refreshing the movie was Linklater's style all the way through.
In the early 2000′s he teamed up with Hawke again to do another experimental film with the one-room thriller Tape, shot completely on digital the director was one of the first filmmakers to embrace the emerging technology. He continued to embrace new technology with motion capture animation in both Waking Life and A Scanner Darkly. In the latter, he makes even Keanu Reeves into an engaging character, drug enforcement officer in the near future (or alternate future…) who succumbs to the pressures of being undercover and having to take the drugs he is supposed to be stopping to keep his cover. However, the very best of his work performance-wise comes in his recently completed so-called 'Before' trilogy.
Ethan Hawke and Julie Delpy returned as the talkative couple in the sequel Before Sunset set nine years after their first chance meeting. Although nearly a decade has passed the two haven't lost a step in their chemistry together on-screen as Jesse and Celine, a great deal of that due in part to their director's apt handling of the material.
Though both Hawke and Delpy are veterans of over twenty years, they  are never better than in these series of films about the very nature of companionship and relationships. Their naturalism and rapport single-handily drive the narratives of all the 'Before' films. Allowing his actors room to breath real-life into their characters makes Linklater deserving of the very best in directing for the last ten years.       
11. Clint Eastwood
Directed Memorable Performances In: Million Dollar Baby (2004), Flags of our Fathers (2006), Letters From Iwo Jima (2006), Changeling (2008) and Invictus (2009)
Best of the Best: Sean Penn in Mystic River (2003)
The "Man With No Name" got into directing in the early 70′s with Play Misty for Me, continued with making revisionist westerns like The Outlaw Josey Wales and Pale Rider, and then made THE revisionist western in 1992 with Unforgiven giving Eastwood his first Oscar ever for directing new-age western. Continuing into the 2000′s he started with the fun if not flawed Space Cowboys, then took a decidedly different course for the rest of the decade. Starting with the gripping, tense and horrifically real crime thriller Mystic River in 2003, he began his run of acclaimed character studies. It was in Mystic River, though, that he directed a lead performance to Oscar gold with Sean Penn's revelatory turn as the grieving, vengeful Bostonian Jimmy Markum. Devastated by the murder of his oldest daughter (Emmy Rossum), Markum can see only swift revenge as the answer to his unimaginable grief.
Most people would point to the infamous "Is that my daughter in there?" scene of Markum finding out that his daughter's body is lying in a Boston Public park as the defining moment of the performance. I would point to a much more calmer scene of Penn quietly accepting his personal tragedy, after years of exuding a tough-as-nails street-wise thug, he laments that he can't grieve for his unthinkable loss, he can't cry for her.
It is Penn's very best acting moment in a career full of tour-de-force performances. Eastwood's unseen hand in managing the actor's extreme emotions in grieving and anger are without a doubt is a large part of that.
10. Pedro Almodovar

Directed Memorable Performances In:  Talk to Her (2002), Bad Education (2004), Volver (2006) and Broken Embraces (2009).
Best of the Best: Elena Anaya in The Skin I Live In (2011) 
Psycho-sexual drama extraordinaire Pedro Almodovar makes his appearance in the top ten with his own unique blend of strange psychological dramas and dark humor. He is nearly always centered around the darkest desires of his characters, but still is able to maintain a humorous tone about it all. Additionally, always centering his films on the central questions on distinct types of identities: personal and sexual. The lead women and men that he portray are almost always conflicted with balancing these two. Sometimes with humorous consequences, other times much more serious outcomes occur, that is the genius of the man. You can never really predict where he'll take us in his stories.
Which brings us to the The Skin I Live In, in a which a never better Antonio Banderas plays a plastic surgeon bent on perfecting a new genetically modified skin. As with much of the director's work, there is much more to the story. Constantly evolving and mysterious Almondovar keeps us guessing to the last at what exactly is going on. Elena Anaya plays a seemingly human Guinea Pig for the Doctor, testing his modified skin by grafting it over on her own. To say more would ruin the twisted tale of revenge, identity and loss but suffice to say Vera is more than meets the eye. It is only after the shocking reveal that one has to admire exactly what Anaya accomplishes in her role, she pulls it off beautifully and sublimely. Not coincidentally those traits have proven to show up in Almondovar's work again and again, serving him well each time.
9. Sam Mendes

Directed Memorable Performances In: Road to Perdition (2002), Jarhead (2005), Away We Go (2009) and Skyfall (2012)
Best of the Best: Kate Winslet in Revolutionary Road (2008)
Celebrated stage director Sam Mendes made his film directorial debut in 1999 with the sheering suburban drama American Beauty, netting him both best Director and Picture honors at the Academy Awards. Continuing with the Tom Hanks and Paul Newman Crime Thriller Road to Perdition, then doing the First Gulf-War parable Jarhead with Jake Gyllenhaal and Peter Sarsgaard.
It was in 2008 though, that he directed his then wife Kate Winslet in what may well be her finest role as the nuanced and complex 1950′s-era house wife April Wheeler. Bored, frustrated and unsatisfied with the American Dream, Mendes uses all of her considerable skills as a performer, basically doing acting "gymnastics" to bring April to tragic all-too-real life. It is perhaps no coincidence that he also cast Leonardo DiCaprio as her on-screen equally frustrated husband, a sort-of counterpoint to the overly romanticized love affair apparent in many films, like the previous film the two starred together in Titanic.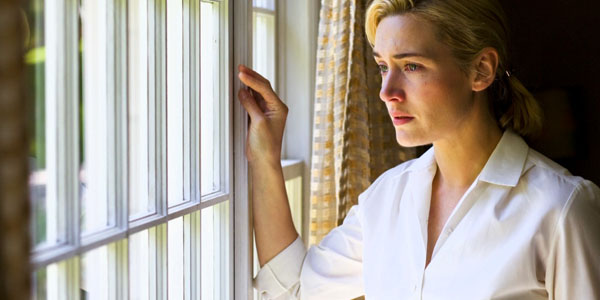 In a career filled with great performances Winslet delivers on so many levels as a strong woman who strives for so much more than what her marriage and lifestyle is giving her.
Mendes would go on the make an indie dramady about a married couple trying to find a home to raise their family, and continued giving life to the James Bond reboot franchise last year with Skyfall.
8. Alejandro González Iñárritu

Directed Memorable Performances In: Amores Perros (2000), Babel (2006), and Biutiful (2010)
Best of the Best: Naomi Watts in 21 Grams (2003) 
Possessing a unique gritty style and penchant for non-linear story-telling, Iñárritu along with fellow auteurs Guillermo Del Toro and Alfonso Cuarón, ushered in a renaissance for the Mexican film industry in the 21st century. Beginning with his feature film debut in 2000 with Amores Perros, he completed his so-called 'Death' trilogy with 21 Grams and Babel setting an international standard for visual storytelling. Although I personally feel that he has never topped the sheer ferocity of his first feature, one cannot deny Naomi Watts fearless performance in his in-spirit 'sequel' 21 Grams.
Watts plays a woman who has lost her entire family in an accident caused by a drunk driver, played by Benicio Del Toro. She is adrift in a wave of emotions of anger and depression, becoming obsessed with only one thing, retribution. Watts has proven herself a tour-de-force performer in many, many varying roles, but has never been more powerful than in 21 Grams. Completely throwing herself into the role, her character descends into the darkest depths of despair and anguish with terrifying realism. Symbolic of the rest of the filmmaker's work as a performance-driven director.     
7. Mike Leigh
Directed Memorable Performances In: All or Nothing (2002), Happy-Go-Lucky (2008) and Another Year(2010)
Best of the Best: Imelda Staunton in Vera Drake (2004)
 More than perhaps anyone else on the list, Leigh is THE name for performance-centric filmmaker. Spending much of the production schedule on his films rehearsing with his actors on all of the scenes in the script. Blocking them out, making all the lines flow effortlessly and managing the emotions of the moment, Leigh has a rapport with his cast unlike any other director working today.
Making slice-of-life dramas about down-to-earth people having to deal with extraordinary circumstances, Leigh precisely and methodically paces his stories making sure the dramas he depicts are as organic and true-to-life as possible. Making his name with a post-Thatcher England cross-sectional examination in Naked (1993), he has continued to make down-to-earth naturalistic movies about working-class people.
It was more than ten years later with Vera Drake that help to cement Leigh's legacy as a character-director. Imelda Staunton plays the titular character a post-WWII era English house-wife who on the surface is a simple home-maker, but her secret job contrasts mightily with her everyday life. Helping to induce abortions for women who can't otherwise pay for a clinical abortion. Staunton is quietly powerful as the house-wife that hides much behind her public persona, and her scenes towards the end when the walls start to close in on her are heart-breaking realized. Garnering an oscar nomination for both the lead actress and director more than shows that it was in Vera Drake that the two were at the top of their game.
6. Darren Aronofsky
Directed Memorable Performances In: Requiem for a Dream (2000), The Fountain (2006), and The Wrestler (2008)  
Best of the Best: Natalie Portman in Black Swan (2010)
Highly stylized, unsettling and possessing a completely unique cinematic vision, Darren Aronofsky never fails to shock or draw in his audiences with dark mental break-down dramas. Chronicling downward spirals of insanity and alienation. Never afraid to present the most disturbing in human qualities, his surreal visuals combine with his character's descent into madness and chaos. Interested in ratcheting up the psychological terrors that his characters face, he portrays them coming apart on several levels, mentally, emotionally and physically. His portrayals of humans right on the edge of an abyss never fails to engage and stimulate.
The crowning achievement of his tormented characters is Natalie Portman's Nina Sayers in Black Swan, a seemingly virginal innocent Bally dancer tapped to play the lead character in a high-end production of Swan Lake. Portman plays Nina's decent into darkness with unflinching resolve. Just as the delicate Swan Princess turns into the visceral Black Swan in the play, she turns from a timid dancer to impulsively driven performer in the span of the story. The lengths we go and what we're willing do for "perfection" is uneasily conveyed though both the director's eye and his actor's performance, more than worthy of a spot on any best filmmakers list.
5. Steve McQueen
Directed Memorable Performances In: Hunger (2008)
Best of the Best: Michael Fassbender in Shame (2011)
Two features? A guy with only two feature films with the same lead makes the list, all the way to the top five? Put it this way, if this listing were based solely on Quality of performance, the tandem of McQueen and Fassbender would be number one.  Visual artist extraordinaire Steve McQueen made a splash at Cannes and the independent film world in 2008 with his debut film Hunger, based on the hunger strike of imprisoned irish nationalists in 1981. Michael Fassbender plays the most famous of the inmates, Bobby Sands, to unreal extents. Going as far as to as to drop a reported 30lb, getting his 5'11″ frame down to a staggering 127lb. Anyone that watched the film had to be concerned with both the on-screen character and the actor portraying him. McQueen's debut made waves everywhere it was shown, though mostly on the highly independent film world circuit. However, it established a working relationship between him and the rising star of Fassbender.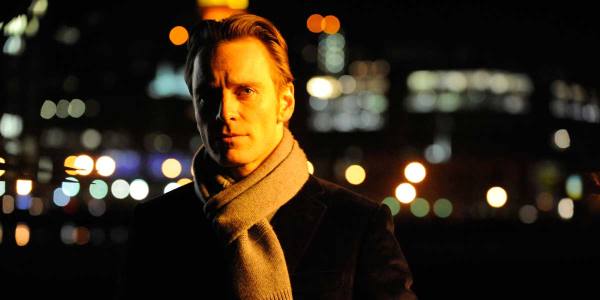 Jump ahead to 2011 when the director released his second feature the stark and striking Shame. Teaming with Fassbender again to portray Brendon, a functional sexual addict. Most movies take the concept of sexual addiction as merely a means for "adult" comedy rather than serious and debilitating condition.  McQueen gives the affliction a decidedly different approach, portraying Brendon as a thoroughly damaged figure. Dealing with self-inflicted isolation, sexual dissolution and dysfunction, he is man coming apart. The biggest problem with him is he doesn't realize that he has a major problem. McQueen never turns away from the man's problems, and it is the actor's finest work to date in large part because of that unblinking vision.
4. The Coen Brothers
Directed Memorable Performances in: O, Brother Where Art Thou? (2000), No Country For Old Men (2007), Burn After Reading (2008), A Serious Man (2009), and True Grit (2010)
Best of the Best: Billy Bob Thornton in The Man Who Wasn't There (2001)
The quirky and witty sibling writing and directing team have been producing some of the most memorable off-beat dramas for the last twenty-years. Continuing from their unqualified success Fargo, the two have continued to make their own unique take on different stories and characters. From re-imagining Homer's the Odyssey as a deep south on-the-run comedy, to chronicling the downward spiral of a normal everyday small-town college professor, to doing their own takes on  the western genre in No Country For Old Men and True Grit. Although they tackle different subjects from movie to movie they have always managed to direct their actors in engagingly off-beat manners.
This style of theirs was never more apparent in their portrayal of isolation and alienation The Man Who Wasn't There, starring a never better Billy Bob Thornton as the always pondering and simple Ed Crane. Narrating the twisty tale, Crane gives us insight into the alienated and isolated as he goes about his life as a barber in small-town America. He doesn't understand anyone around him, his wife, friends and neighbors are all aliens to him. He tries to go about his daily life, mayhem in the form of murder creeps into his normal life. Thornton is never better at portraying Crane's quiet disgust with the world around him, yearning for someplace he can understand. A signature character for the dynamic filmmaking sibling duo.
3. Michael Haneke

Directed Memorable Performances in: Code Unknown (2001), The Piano Teacher (2001), Time of the Wolf (2003), Caché (2005), Funny Games (2007), and The White Ribbon (2009)  
Best of the Best:  Jean-Louis Trintignant and Emmanuelle Riva in Amour (2012)
As unsettling, disturbing and atmospheric a director this side of Lars Von Tier (who would've been about 13th on this list), Haneke (like some others on this list) thrives on the bleakest and most horrifying elements of the human condition and is never afraid to show an audience exactly his vision. Indeed, most of his work could be classified as outright horror movies in their depictions of darkest parts of society. From his dissection of cultural communication in Code Unknown, to an examination of past guilt surfacing in unsettling ways in Caché, to as bleak a look at violence building in a community as has even been done in The White Ribbon, the man loves the disturbing right-beneath-the-surface nature of humanity. We flinch, wince, and are horrified, but we also cannot look away at what the man is presenting to us. Spurts of extremely graphic violence lace his narratives and cut through to the audience on a visceral level, while also engaging viewers with his finely nuanced and morally complex characters on a mental level.   

Overloading the senses is exactly the intent of the auteur's latest work Amour, released last year. Depicting the rigors of an elderly married couple, going through the pain and anguish of love and aging. Jean-Louis Trintignant and Emmanuelle Riva are the doomed couple, heart-wrenchingly played to perfection. The tolls of age, love and alienation are played in their faces. Unblinkingly real and honest rendering of what happens when society deems you useless, the couple's downfall is hard to watch but made unforgettable by the chemistry and rapport between the two leads. Indeed the depiction of two souls finding warmth in each other in a world so cold and closed-off to them, might very well be the director's most accessible work to date.
2. Paul Thomas Anderson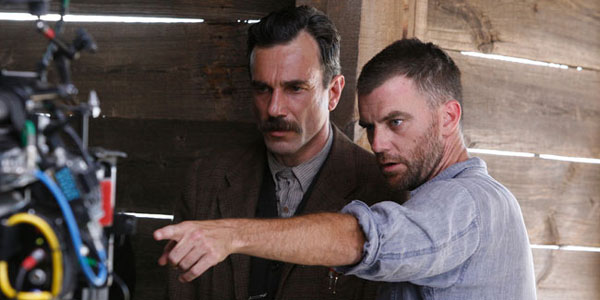 Directed Memorable Performances in: Punch Drunk Love (2002) and The Master (2012)
Best of the Best: Daniel Day-Lewis in There Will Be Blood (2007)
The heir-apparent to Kubrick's legacy of high-craft in the art of film, Anderson has proven to be one of the very finest filmmaker's working since the Master Director's passing in 1999. Starting his career with giant ensemble multi-layered dramas such as Boogie Nights and Magnolia, Anderson has taken a different course in this new century with intimate male character studies. Casting Adam Sandler of all people as the lead in his story of alienation, self-discovery and self-expression in Punch Drunk Love, marked the beginning of a turning point for the auteur. His works would now be concentrating on the exploits of singular characters focusing in on the traits and actions that make up who they are. Just last year he made what I considered the best in very strong year for cinema in The Master, an examination of a cult behavioral's mechanics during post-WWII America (which is absolutely NOT scientology…). Joaquin Phoenix and Philip Seymour Hoffman play the reluctant student and over0bearing teacher as unlike any other relationship I've seen in a movie. Each feeding off each other in psychological dependency, engaging a serious question about people we allow into our lives and how much control they exude on us, and vice-versa.
However, there is perhaps no stronger character he has created on-screen than the great Daniel Day Lewis' Daniel Plainview. A man bereft of anything in normal human needs, except the need for oil and the profits thereof. Lewis arguably has never been better than as the single-mindedly determined oil tycoon, divorced of family and faith. Indeed, it is the Charles Foster Kane performance of the 21st century, towering and unrelentingly powerful. More than deserving of his second oscar for lead actor. As for the director, we can only wait anxiously, perhaps while 'drinking a milkshake', for his next project.
1. Steven Soderbergh
Directed Memorable Performances in: Traffic (2000), Ocean's Eleven (2001), Solaris (2002), Che (2008), The Girlfriend Experience (2009), The Informant! (2009), Contagion (2011), Magic Mike (2012), Side Effects (2013), and Behind the Candelabra (2013). 
Best of the Best:  Debbie Doebereiner in Bubble (2005)   
What will the world of independent film, and film in general, look like without the likes of one of it's most crucial directors? It is very possible that the most prolific directors this century has turned his camera off, indefinitely. Let's all hope that the spark reignites the visionary auteur, but if that doesn't happen he still leaves quite a legacy for performance directing. Anywhere from giant ensemble professional casts, i.e Traffic, Ocean's Trilogy or Contagion, to small non-professional actors, i.e Bubble, the man is able to craft great characters with the casts he gets. One of the most important filmmakers contributing to the rise of American Independent Film in the 90′s Soderbergh reignited his some-what creatively stalled career in the 2000′s. Beginning with his acclaimed examination of narcotic trafficking Traffic, winning him the oscar for directing, he continued making at least one film each year to 2013. Each one marked with the filmmaker's eye for cinematic storytelling centered around well acted characters.
Bringing us to Soderbergh's experimental Bubble, using non-professional actors to convey the director's signature naturalistic approach. Debbie Doebereiner, who formerly worked as a KFC manager, plays Martha a toy factory worker caught in the middle of a murder mystery involving her co-workers. Her unpolished acting only adds to the believability of the the events that transpire.  The ability of Soderbergh to take an untrained actor and mold a quietly powerful performance out of it is symbolic of the types of film experiments that he does well, time and again. Through his many, many projects in the last decade. Proving the immense talents of the man, as a visionary and performance-driven filmmaker.
All that and more helps to make Soderbergh a director that defined the early 21st, with him hanging it up for other pursuits someone else hopefully will come along to fill the void left in the man's shadow. Given enough time another filmmaker may surpass him on this list, we'll just have to see.